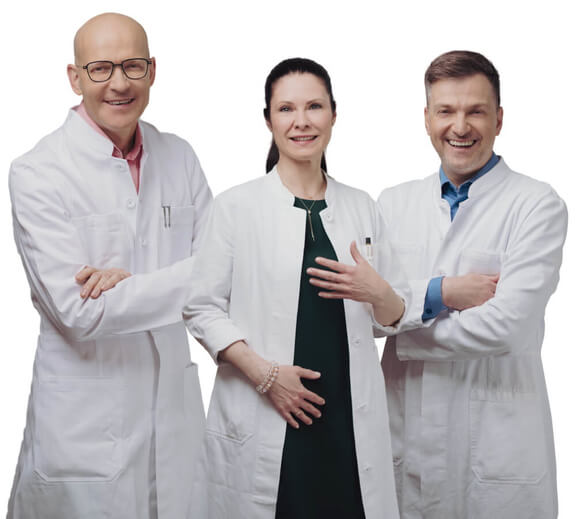 Your Experts on Lip augmentation
Dr. med. H. M. Pult
Dr. med. A. Reutemann
Dr. med. S. Zimmermann
Lips symbolize sensuality, allow us to show joy and make for balanced facial expressions. Our lips lose volume with age; the contours lose their definition and the edges of our lips are marked by fine, vertical wrinkles. By using hyaluronan, we can re-tone the shape of your lips and correct even the finest details.
Useful information on lip augmentation
30 minutes. Anesthetic cream or local anesthetic upon request. We recommend the use of a fine hyaluronan specially designed for lips.
The ratio of the upper lip to the lower lip should be 2/5 to 3/5. The upper lip is treated more often than the lower lip. Less is more! With targeted, unobtrusive corrections, your lips will have a natural look – no one would guess you've had them "done."