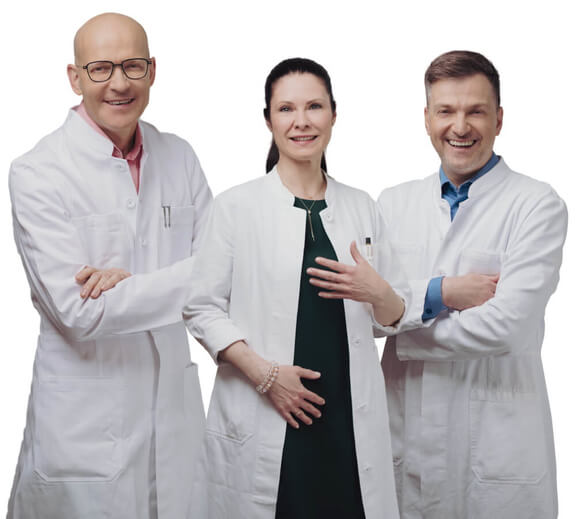 Your Experts on Thread lifting
Dr. med. H. M. Pult
Dr. med. A. Reutemann
Dr. med. S. Zimmermann
Thread lifting is an innovative method in treating wrinkles. In contrast to the surgical facelifting the thread lifting does not go along with skin cuts and, instead, uses threads which are placed underneath the skin where they lead to a lifted and rejuvenated skin appearance. Even though the threads are absorbed by the body after some time the lifting effect appears to stay any longer. The threads are stimulating regenerative processes of the body which are resulting in a long-term improvement of the skin.
Facts
Facts on the thread lifting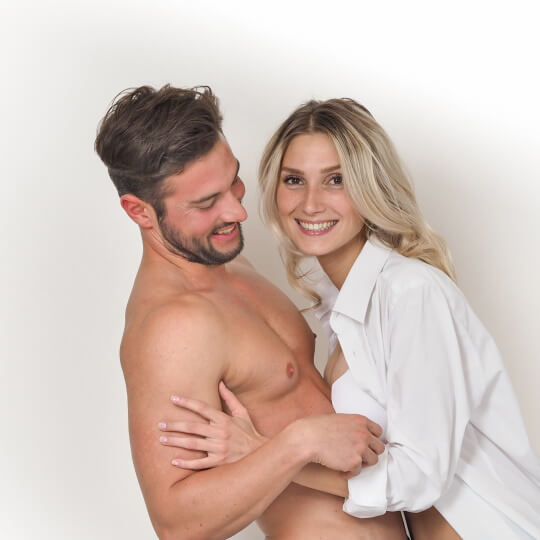 | | |
| --- | --- |
| Duration: | approx. 1 hour |
| Anaesthesia: | local anaesthetics or twilight sleep |
| Hospitalisation: | out-patient |
| After care: | tape dressing for 2-3 days |
| Presentable: | after tape removal |
| Removal of sutures: | not necessary |
| Costs: | from 1000 euros |
Advantages of a thread lifting in Dresden
The thread lifting offers the patient a lot of advantages what makes it even more attractive. It is a non-invasive method which leads to a natural appearing but effective result within no time.
To bring the threads underneath the skin only a few very small injections are necessary. After the treatments no scars will be visible and the patient does not have to worry about a long downtime – he is presentable immediately! Therefore the patients are allowed to leave our private clinic directly after the treatment.
Within the years the skin loses its elasticity and becomes saggy. The thread lifting counteracts this effect and can also be used as a preventive measure.
These are the reasons for the thread lifting becoming more and more popular among patients. The threads can be used for lifting as well as for tightening different areas of the face which makes it flexible to use.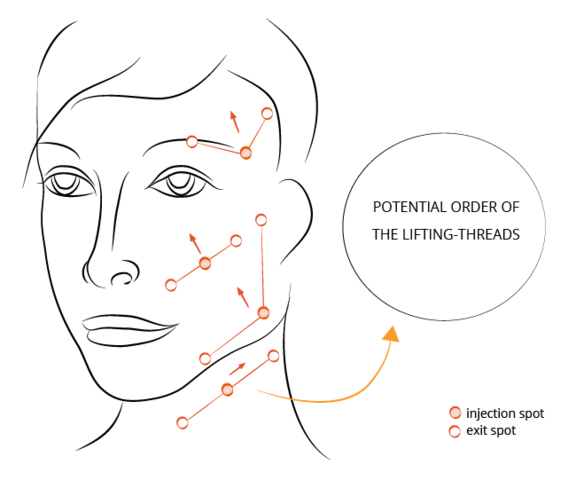 How long does the result of a thread lifting last?
The result of a thread lifting lasts only for a limited amount of time but longer than the threads are actually lasting underneath the skin. Approximately two months after the treatment the body's own production of collagen is starting and the treatment's result is getting even more visible. The tight and fresh effect of the thread lift is lasting for one to two years. When the patient wants to get a refreshed skin again the treatment can be repeated easily.
Risks of thread lifting
All in all the thread lifting is a very gentle treatment option with no or not many risks. To get the risks to a minimum we are examining if the thread lifting is the right method together with our patient. In some cases directly after the treatment bruises, swellings and skin transformations can occur.
Frequently asked questions on thread lifting