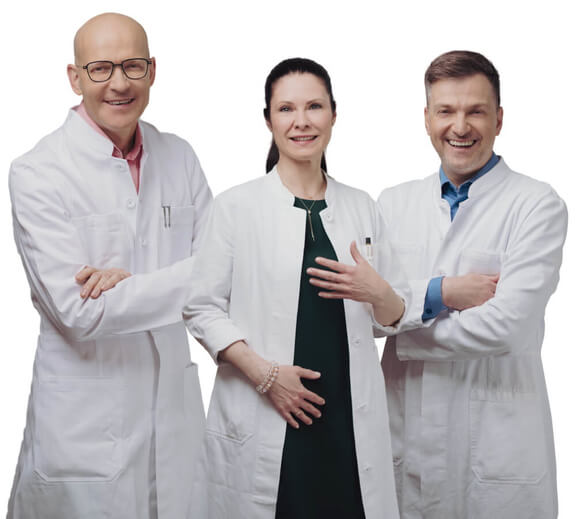 Your Experts on Upper arm lift
Dr. med. H. M. Pult
Dr. med. A. Reutemann
Dr. med. S. Zimmermann
The thin skin on the underside of your upper arms can quickly lose its elasticity. Those affected by this often wear long-sleeved clothing, even in summer, to hide their sagging skin. By removing the excessive tissue from the underside of the upper arm, we can return the upper arm to its original shape. This process allows for scars that are barely visible.
Useful information on upper arm lift
OP duration: 2.5 hours. General anesthesia recommended. Inpatient (1 night).
Dissolving sutures; suture removal not required. Compression bandage for 6 weeks.
Able to return to work after 1 week (depending on occupation). Able to resume normal social activities after 7 days. Sports after 6 weeks. Liposuction with micro cannulas directly prior to the lift procedure can optimize the results.
Upper arm lift at our private clinic starts at 3000 euros. You can find additional information on pricing and financing options for your operation here: Costs.