Dipl. Med. Gabi Gessner
Specialist in general medicine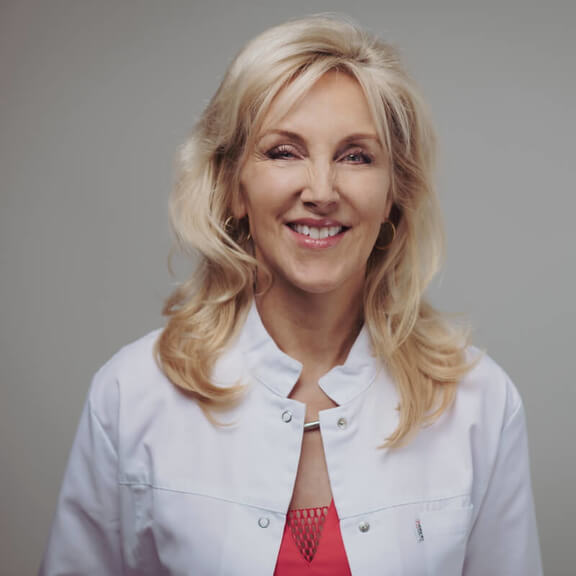 Dr. Gabi Gessner, M.D. completed her medical degree at Friedrich-Schiller-Universität in Jena, Germany.
She has been working in private practice since completing her 5-year course to become a qualified physician specialized in general medicine in Chemnitz.
Gabi Gessner, M.D. is also certified to perform acupuncture (Master of Acupuncture), and is accredited in sports medicine.
As part of her work as a physician, she also concentrates on nutritional advice and is a certified "metabolic balance" consultant.
As a doctor, she places great value in taking a holistic approach to treatment, and is able to draw on her many years of experience in medicine, sports medicine, acupuncture and nutritional advice.
To round out her expertise in both inner and outer "beauty," Gabi Gessner, M.D. has been working in the field of dermatology and cosmetic medicine for more than 15 years. Here, she specializes in treating wrinkles with botulinum and hyaluronan and has been achieving excellent aesthetic results for her patients for many years (and is even on to her 2nd generation of patients now).
Gabi Gessner, M.D. will discuss your individual treatment plan with you and take your personal wishes into account with targeted treatment methods.
Memberships
DGBT – Deutsche Gesellschaft für Ästhetische Botulinumtoxin-Therapie ("German Association for Cosmetic Botulinum Toxin Therapy")