Dr. Anja Reutemann
Specialist in plastic and cosmetic surgery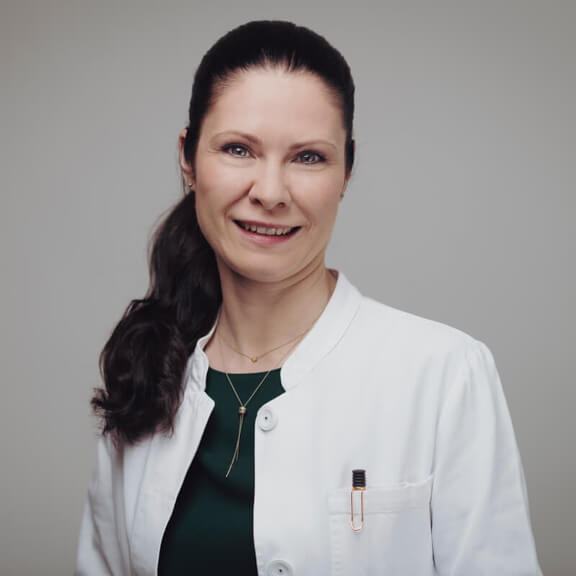 Born in Halberstadt, Dr. Anja Reutemann completed her studies of human medicine at the University of Leipzig. Following her license as a doctor in 2006, she commenced her specialist training as a plastic and aesthetic surgeon at the St. Georg Clinic in Leipzig, which she successfully completed.
Dr. Reutemann has been head of the aesthetic centre at the St. Georg Clinic since 2011 and is also responsible for the adiposity centre. Dr. Reutemann has received further certificates, including the Botulinum Toxin Treatment certificate and the Wrinkle Treatment certificate and Volume Build-up with Dermal Fillers certificate. She has also completed training to be a hand surgeon.
Since the beginning of 2017, Dr. Reutemann has been a valued member of the medical team of aesthetics in Dresden. She is a full member of the German Society of Plastic Reconstructive and Aesthetic Surgeons (DGPRAEC) and GAERID.
Dr. Reutemann will work with you to define your individual treatment concept. Your concerns and possible treatment methods will be openly discussed in a detailed consultation. The goal is to create a trusting basis for the treatment that you are looking for, in which you feel optimally cared for as a patient.
Memberships
DGPRÄC – Deutsche Gesellschaft der Plastischen, Rekonstruktiven und Ästhetischen Chirurgen ("German Association of Plastic, Reconstructive and Cosmetic Surgeons")
GAERID – Gesellschaft für ästhetische und rekonstruktive Intimchirurgie Deutschland e. V. ("Society for Aesthetic and Reconstructive Intimate Surgery Germany e. V.")