Dr. Holger M. Pult
Specialist in plastic and cosmetic surgery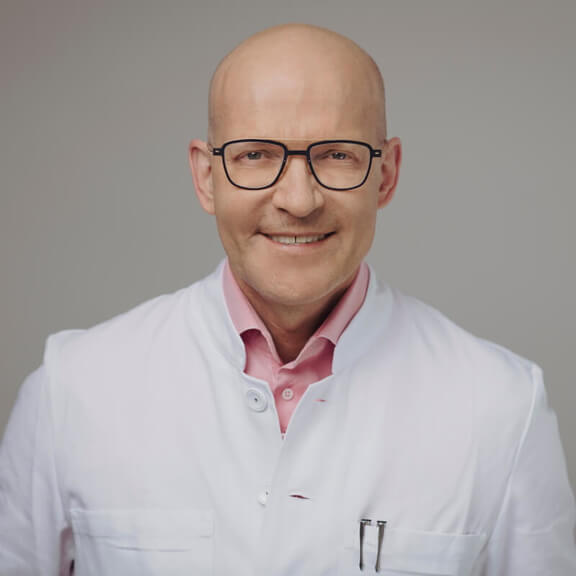 Plastic and cosmetic surgery today is at the highest level it's ever been Ultra-modern medical technology and careful surgical procedures provide the patient with the highest degree of safety. Nevertheless, the key to success ultimately lies with the treating physician.
Dr. Holger M. Pult, M.D. is a specialist in plastic and cosmetic surgery and is also an accredited hand surgeon. He has specialist knowledge of laser medicine and is certified to perform endoscopic procedures ("keyhole technique"). Dr. Pult is also a trained emergency medicine physician.
His many years of surgical experience have qualified Dr. Pult to successfully serve as senior physician of a university hospital and senior doctor at a private clinic. He has worked at world-renowned clinics, including the Department of Plastic Surgery of the Catholic University of Rio de Janeiro and the Manhattan Eye, Ear and Throat Hospital New York.
Dr. Pult was awarded the Badge of Honor by the Deutsche Gesellschaft der Plastischen, Rekonstruktiven und Ästhetischen Chirurgen ("German Association of Plastic, Reconstructive and Cosmetic Surgeons") in 2010.
Dr. Pult will determine an individual treatment plan together with you. During an in-depth consultation, your concerns and the treatment options available will be discussed openly. The trust gained in this consultation plays an important role for both you and us.