Dr. Stefan Zimmermann
Specialist in plastic and cosmetic surgery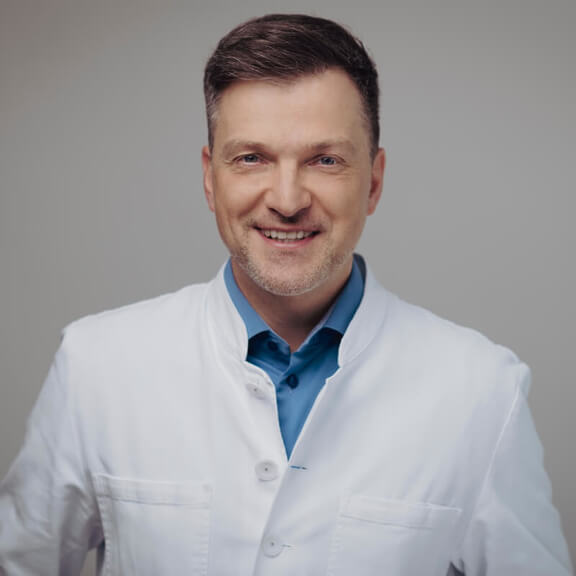 Born in Augsburg in Bavaria, Dr. Stefan Zimmermann, M.D. completed his medical studies in Lübeck and Hamburg. After completing his foundational course of study, Dr. Zimmermann focused early on specializing in cosmetic and plastic surgery, a field in which he then received a separate specialist degree.
As acting senior physician at the University Hospital in Lübeck and senior physician of a prestigious private clinic for cosmetic and plastic surgery in Hamburg, Dr. S. Zimmermann, M.D. has been able to successfully apply his surgical experience for many years and has been working as a specialist doctor for cosmetic and plastic surgery in Dresden since 2011.
Dr. Zimmermann is a member in good standing of the Deutsche Gesellschaft der Plastischen, Rekonstruktiven und Ästhetischen Chirurgen ("German Association of Plastic, Reconstructive and Cosmetic Surgeons") (DGPRÄC), a member of the Berufsverband der Deutschen Chirurgen ("Professional Association of German Surgeons") (BDC) and a certified member of the Deutsche Gesellschaft für Ästhetische Botulinumtoxin-Therapie ("German Association for Cosmetic Botulinum Toxin Therapy") (DGBT).
Dr. Zimmermann will determine an individual treatment plan together with you. During an in-depth consultation, your concerns and the treatment options available will be discussed openly. The trust gained in this consultation plays an important role for both you and us.