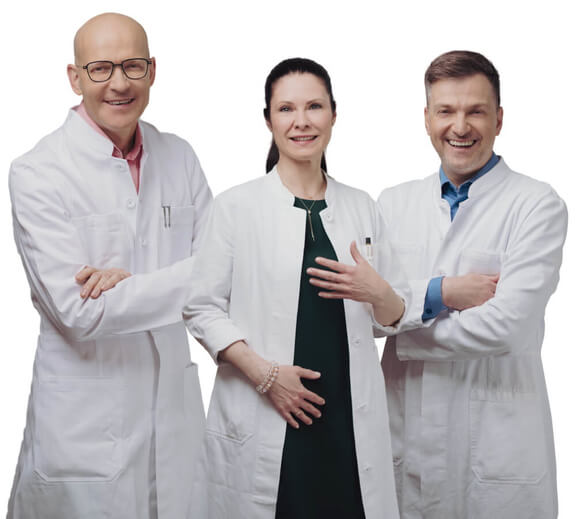 Your Experts on treating Sweat glands
Dr. med. H. M. Pult
Dr. med. A. Reutemann
Dr. med. S. Zimmermann
Excessive palm sweating (hyperhidrosis manuum) takes its toll on everyday life for those affected. We offer you treatment with botulinum toxin A, which puts an end to moist, sweaty hands. Botulinum toxin A is a bacterial protein that blocks nerve impulses from the sweat glands responsible for that area of the body.
Useful information on treating sweat glands
15-60 minutes. Anesthetic cream or local anesthesia (both hands) possible upon request.
You'll be able to enjoy your sweat-free hands after just 2-3 days.
Sweat gland suction at out private clinic starts at 2100 euros. Treating sweat glands with Botox starts at 650 euros. You can find additional information about costs and financing options for your operation here: Costs.